Humble Acres Chinchillas: A Phoenix From the Ashes
A true story about a humble Chinchilla breeder and their love and care for chinchillas in upstate New York.
---

Humble Acres is a breeder of quality chinchillas for pat, show, or breeding. Founded in 2005, Humble Acres Chinchillas is a member of both the Mutation Chinchilla Breeders Association (MCBA) and the Empress Chinchilla Breeders Cooperative (ECBC). They strive to produce high-quality chinchillas that can compete on the show table, improve the lines of other breeders, and provide years of companionship for a family.
They serve the rural Upstate New York region, convenient to Buffalo, Rochester, Binghamton, NY, as well as Erie, PA, and Cleveland, OH.
---
The story behind Humble Acres Chinchillas
In the spring of 2019, a family in rural Western New York was struck by tragedy when flames from a faulty gas dryer engulfed their home, forcing the family, their dogs and birds to evacuate at a moment's notice. Near the apex of the fire, an entire chinchilla herd belonging to Humble Acres Chinchillas perished.
"They were in an attached annex and the smoke got to them," said Dee Bunk-Hatch, owner of Humble Acres. "We're still in the process of reestablishing everything, but the support from the chinchilla community has been amazing."
The chinchilla community has rallied to provide new animals, encouragement, supplies and donations to Humble Acres in their time of need, but they've also given Dee and her husband a new found social confidence over the years.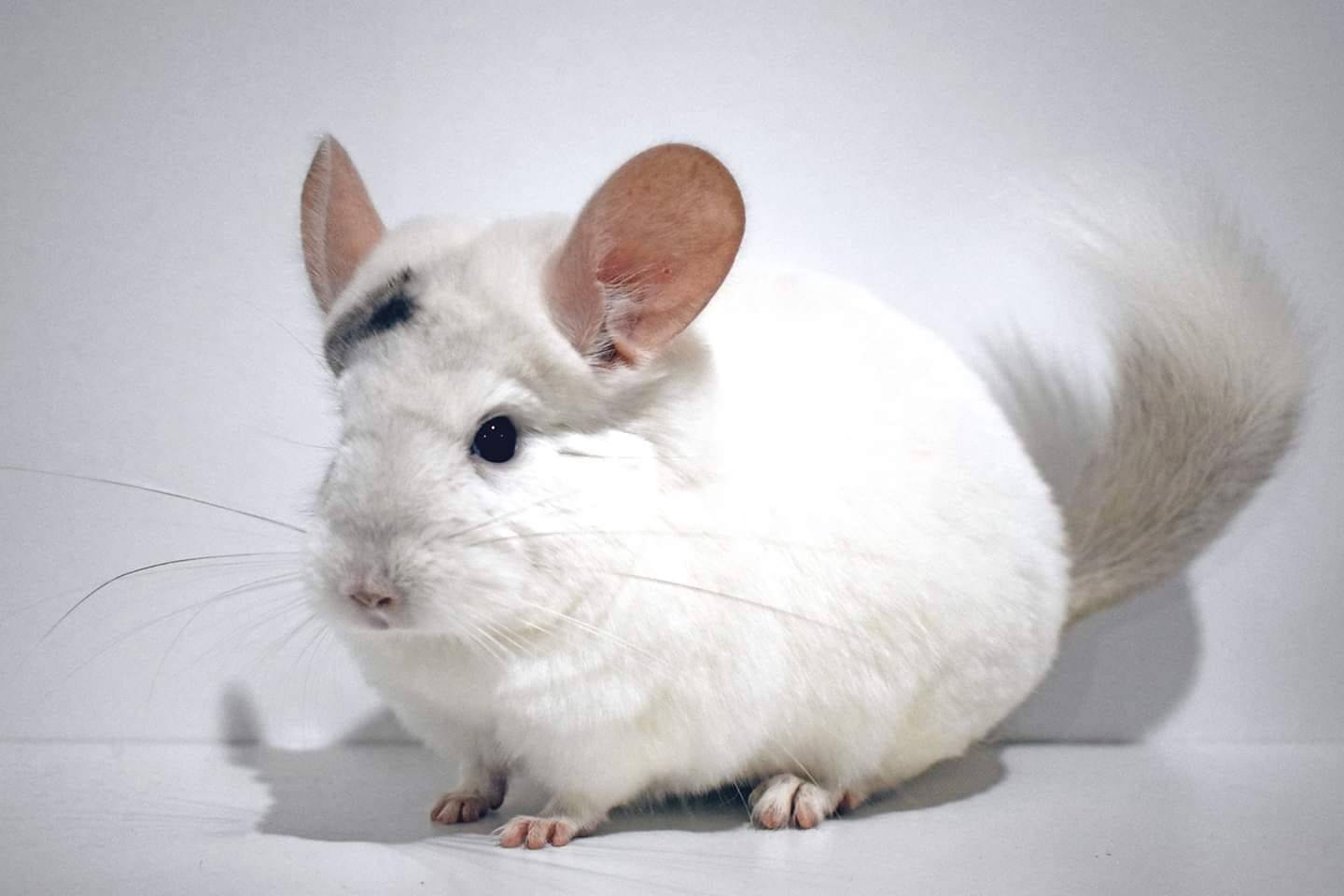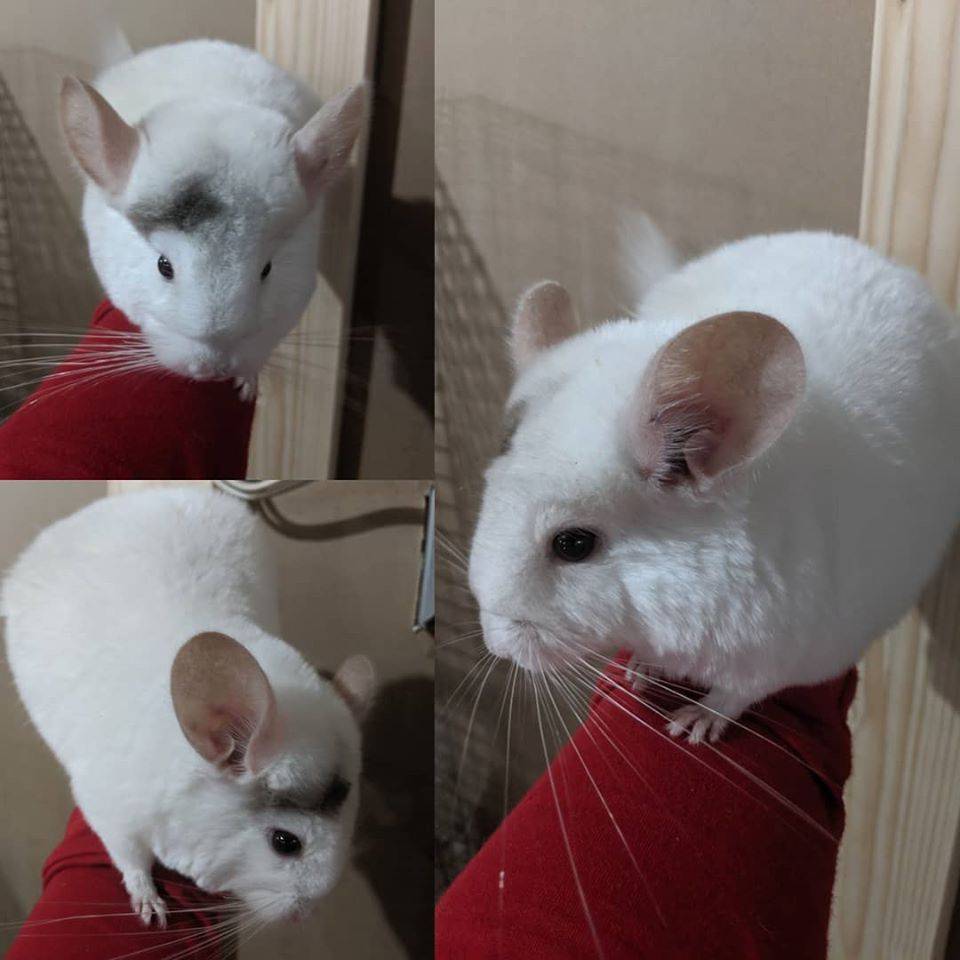 ---
"The chinchillas have expanded my sense of adventure," said Dee. "My husband and I have flown to Colorado, I went to New York City and rode the train to New Jersey, and we've gone across the border. I don't think we would have done those things if I hadn't been involved with chinchillas."
Dee was first introduced to chinchillas by her tenth grade biology teacher who kept chins in her classroom. After some persistent coaxing, Dee managed to convince her dad to buy her one chinchilla and then another. When the biology teacher was ready to give up her chinchillas, Dee adopted those too.
"My dad, of all people, thought it would be cool to put one of the female chinchillas in with a male," said Dee. "So we did, and the kits were born and that was the start of it."
Dee's dad wasn't the only contributing factor to Humble Acres' humble beginnings.
"My husband, Mike, knew me in high school and loved my chinchillas. For our first Valentine's Day he bought me my first pedigreed chinchillas. Of course I married him."
Humble Acres has come a long way from the few chinchillas Dee had as a kid. Now, she breeds high-quality chins for pets, for show, and for breeding purposes. Dee is also a competition judge trainee and visits schools, nunneries and other local organizations to familiarize the public with this little-known rodent.
"I'm a breeder, but I also consider myself an educator," said Dee. "Education is really a big part of what I do and it's a way to get current and future owners acquainted with proper care techniques."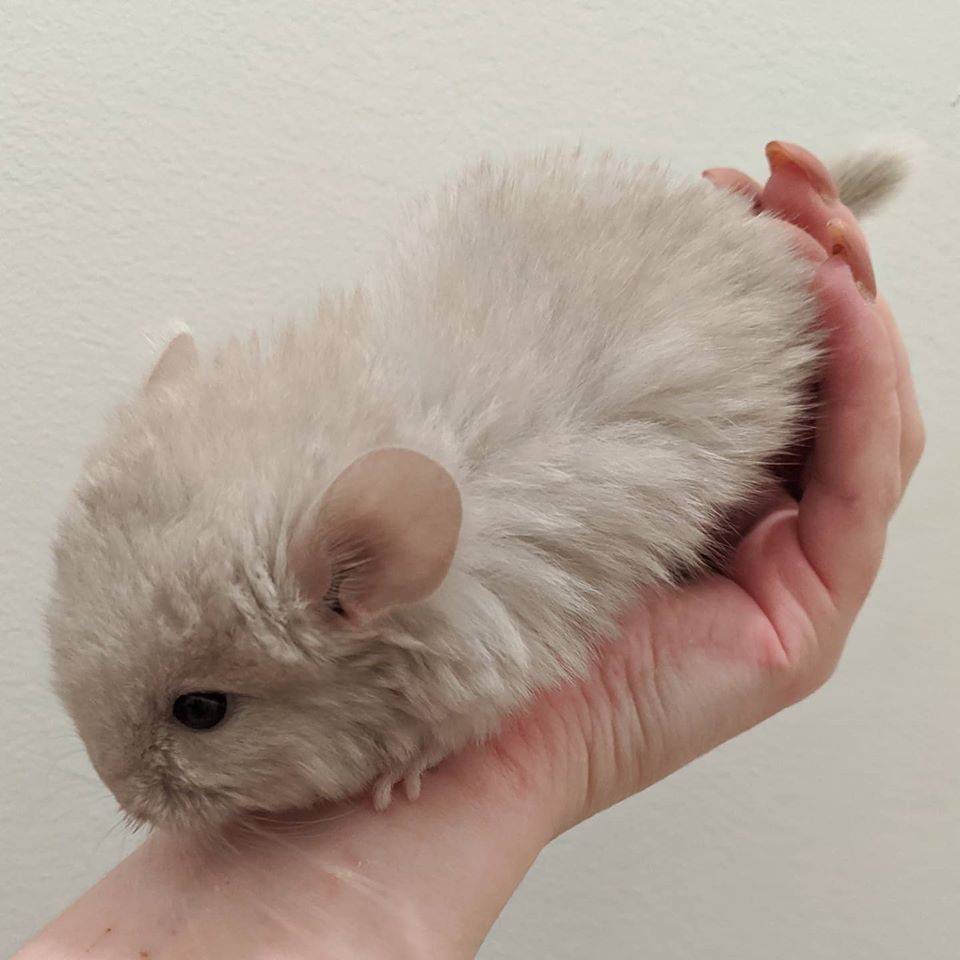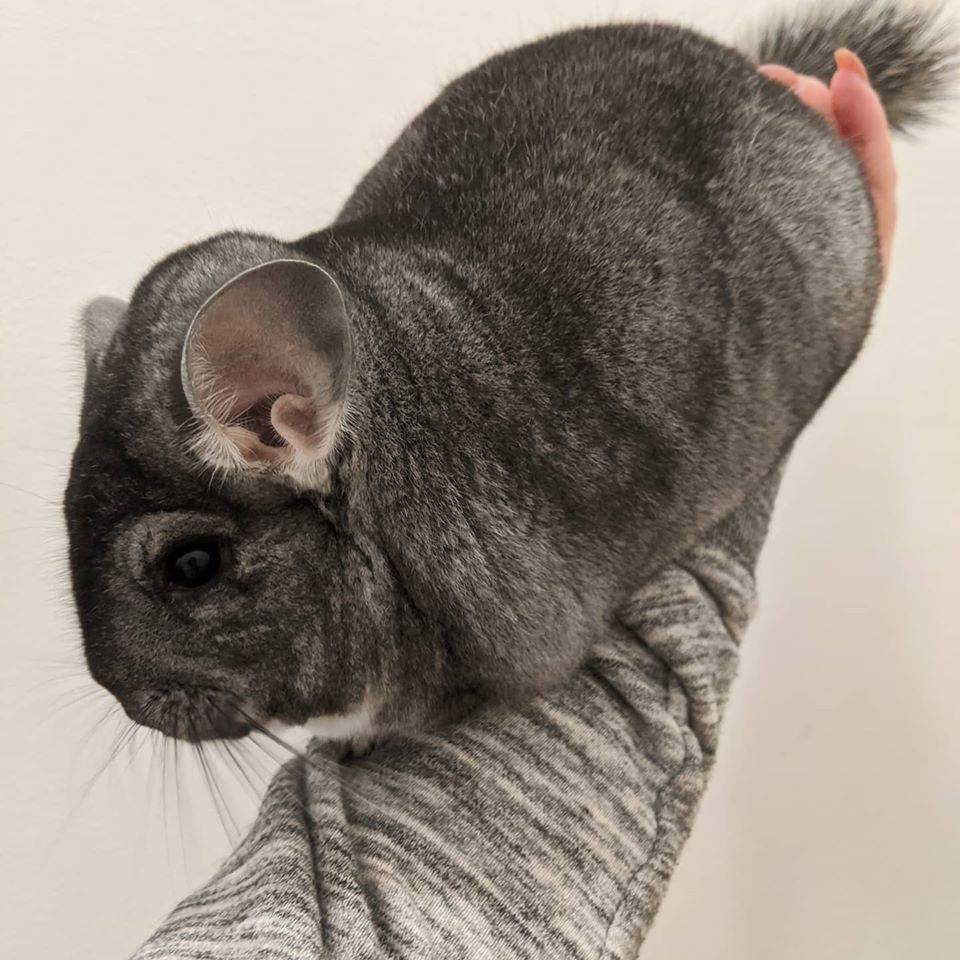 Dee emphasizes that while chinchillas can live longer than many dogs or cats, they're not like other pets. Their special habitats and unique physiques require constant attention.
"People don't immediately realize that chinchillas need very specific environments," Dee said. "Air conditioning is non-negotiable and things like dust baths are essential for their health."
In addition to dust, natural allergens found in hay or pine bedding can leave chinchilla owners sniffling and sneezing.
"There's a myth that chinchillas are hypoallergenic," said Dee. "While they don't release a whole lot of dander, people don't think about how they may be allergic to the supplies chinchillas need. But there are alternative options. You can feed hay cubes instead of loose hay. You can use fleece instead of pine or aspen."
---
If you're in need of the best treats for Chinchillas we have it!
I'm always here for my chinchilla owners. It can be the day after they adopt a chin or five years down the road. I'm here.
— Dee Bunk-Hatch, owner of Humble Acres
---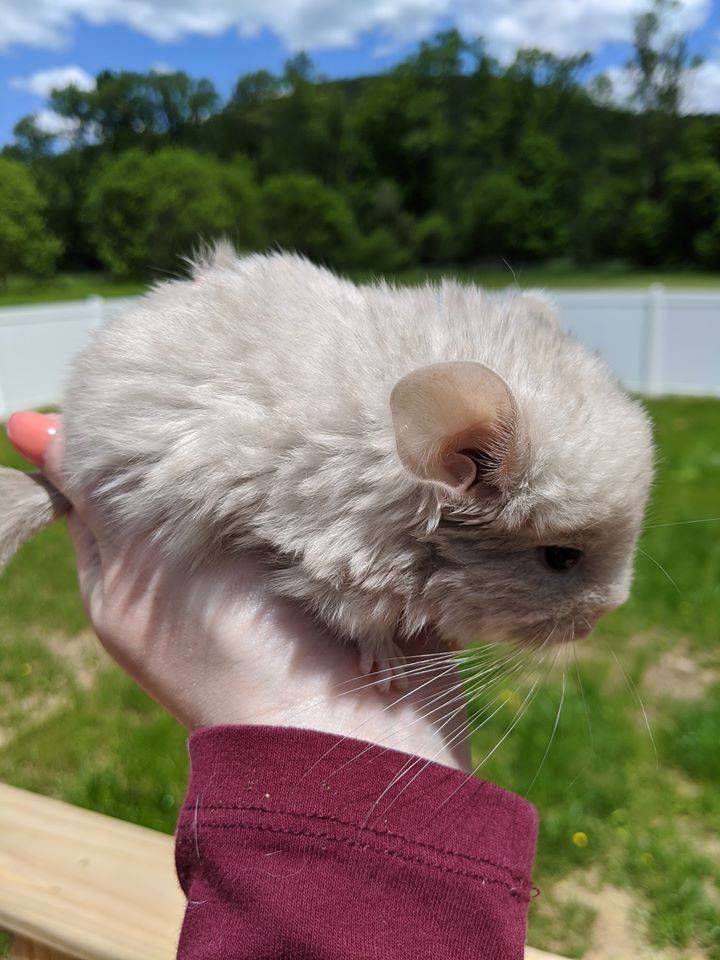 Humble Acres makes ownership simple by providing a starter kit that includes the essentials: a glass water bottle, a chew-proof food dish, pine or aspen bedding, hay cubes, bath dust and a high-quality food pellet.
These necessities are just the beginning when it comes to chinchilla ownership. Continued research is important in order to maintain the health of a chin, but initial health starts with adopting from a qualified organization.
"People tend to do a Google search and contact the first breeder they find, but we encourage them to reach out to us instead," said Dee. "We're willing to answer questions and even refer you to someone reputable close by. We want to find you a great match."
With more than 15 years of experience under their belt, Humble Acres Chinchillas is home to a wealth of knowledge and they don't plan on going anywhere.
"I'm always here for my chinchilla owners. It can be the day after they adopt a chin or five years down the road. I'm here."
---
---
Author: Joshua Paulson and Quality Cage Team
Josh is the owner and CEO at Quality Cage Crafters since 2015. During his time at Quality Cage Crafters he has been able to learn from tens of thousands of pet owners and pet educators. He blends his ambition for manufacturing and passion for animal care to create solutions for pet owners, breeders, animal rescues, and zoos. He has brought together a team of great animal lovers to create high quality pet care content for the Quality Cage Crafters audience.
---