Our very own Chin Spin was featured on Animal Planet
We were so excited to find out that in 2019 our Chin Spin had been selected to be a permanent install for some amazing chinchillas on Animal Planet's Animal Cribs.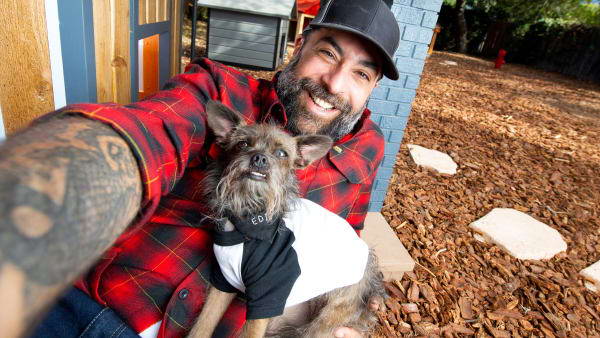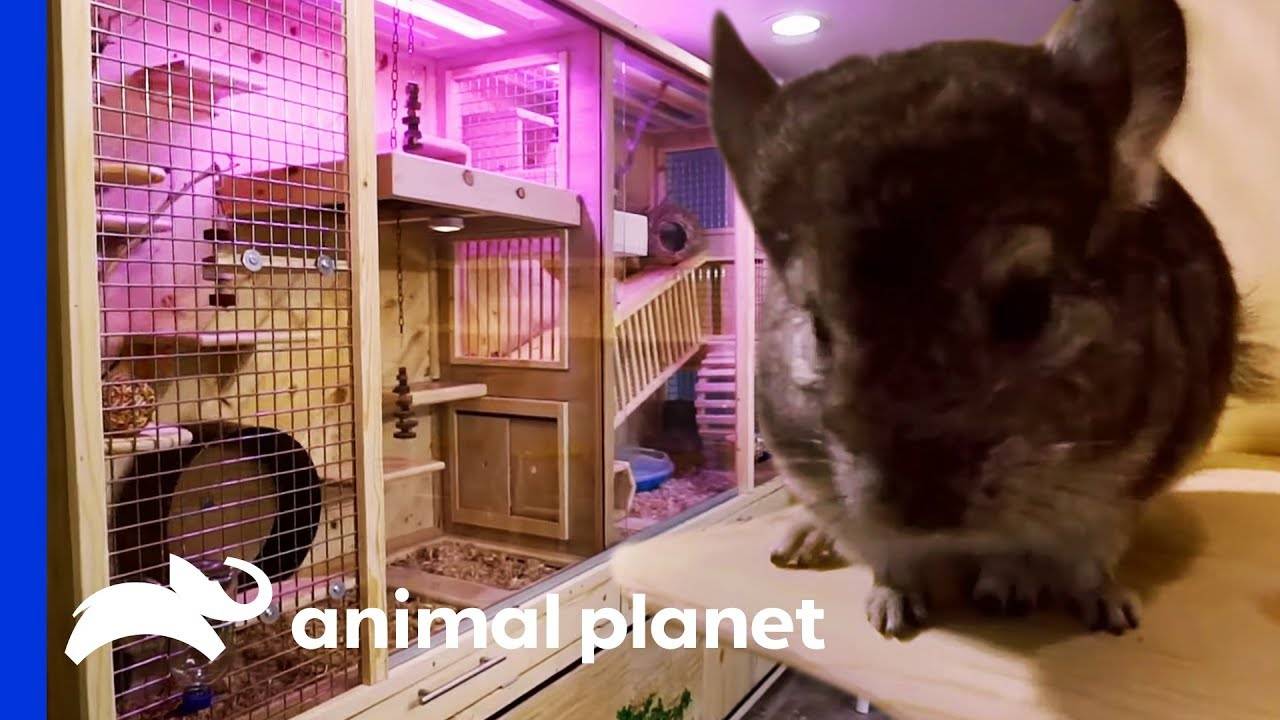 Designer and animal enthusiast Antonio Ballatore has partnered with Animal Planet for the first time to bring his visionary and innovative design aesthetic to pet lovers everywhere in the all-new series, Animal Cribs. Antonio, his project manager Grace, and his right hand-dog, Chewie the bulldog, along with a team of Catsperts and Barkitects, transform drab, cramped homes and outside areas into functional, high-style spaces for both pets and the people they love. Antonio's excitement for both design and animals drive him to go the extra mile for his clients and their four-legged, winged, and scaly friends. The newly designed spaces, renovated specifically for the homeowners and their pets, feature design elements that alter homes to become creative and purposeful spaces for all to enjoy. This season, viewers will see a cabin redesign for a family and their blind dog; a complete backyard renovation featuring a pet-safe fire-pit; a man-cave that can accommodate 20 pets; and a room design complete with a soaring sculptural cat climbing wall, among other design transformations.
---
Season 2 Episode 2.
The Diaz family are looking to transform their basement into the ultimate family chill out area, complete with an incredible enclosure for their 7 chinchillas.
In this episode, Antonio and his team of pet-friendly builders use a lot of great ideas for a massive chinchilla pad. It connects from one room into the next, making it easy to keep an eye on those little beauties while watching TV or enjoying company.
This is one animal crib we are in awe with.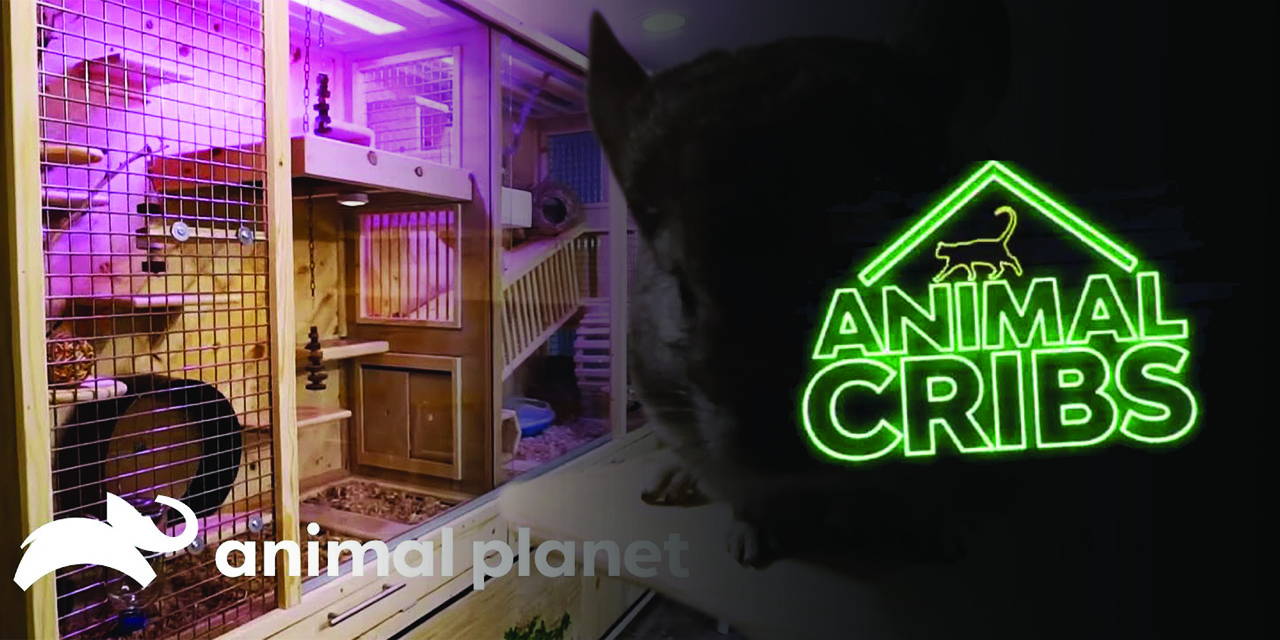 ---
More importantly our one and only Chin Spin is installed in this beautiful house for these chinchillas. You can see our wheel very clearly when they place the chinchillas in their enclosure for the first time since they rebuilt it. Some of the chinchillas couldn't help but want to go for a run right away!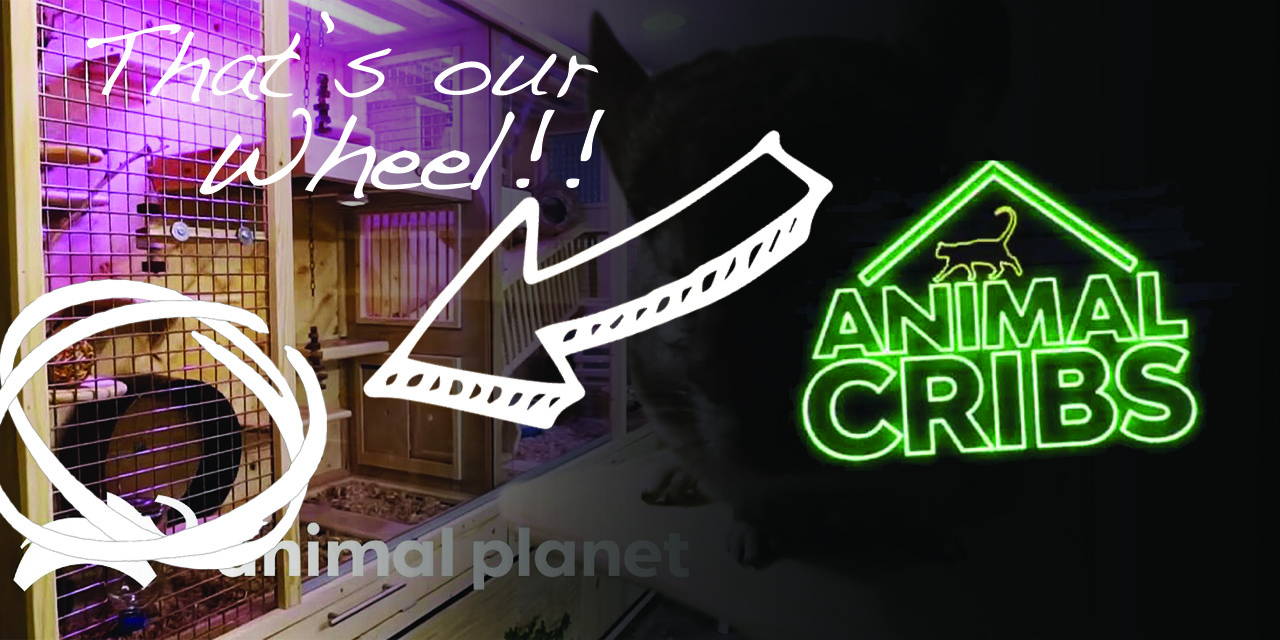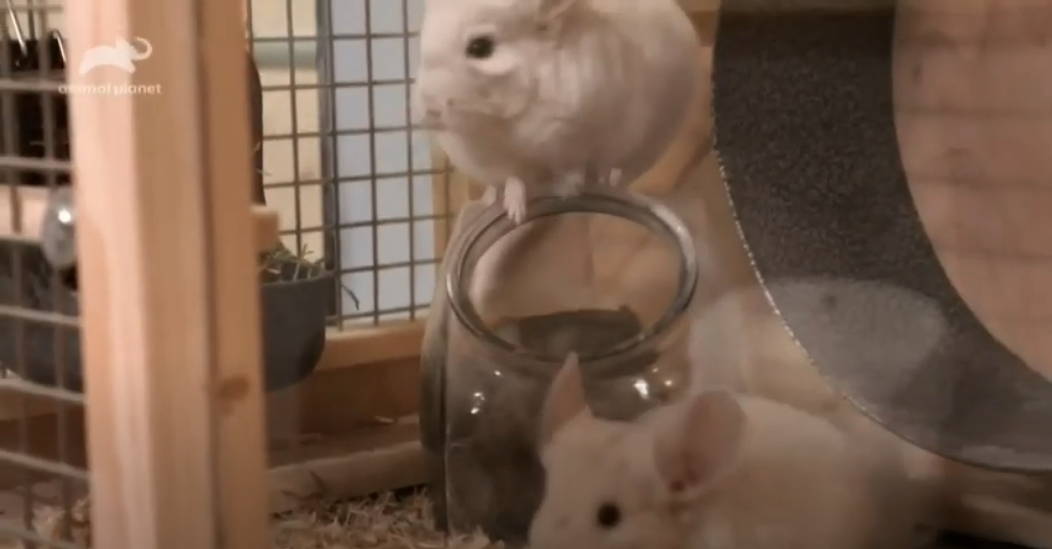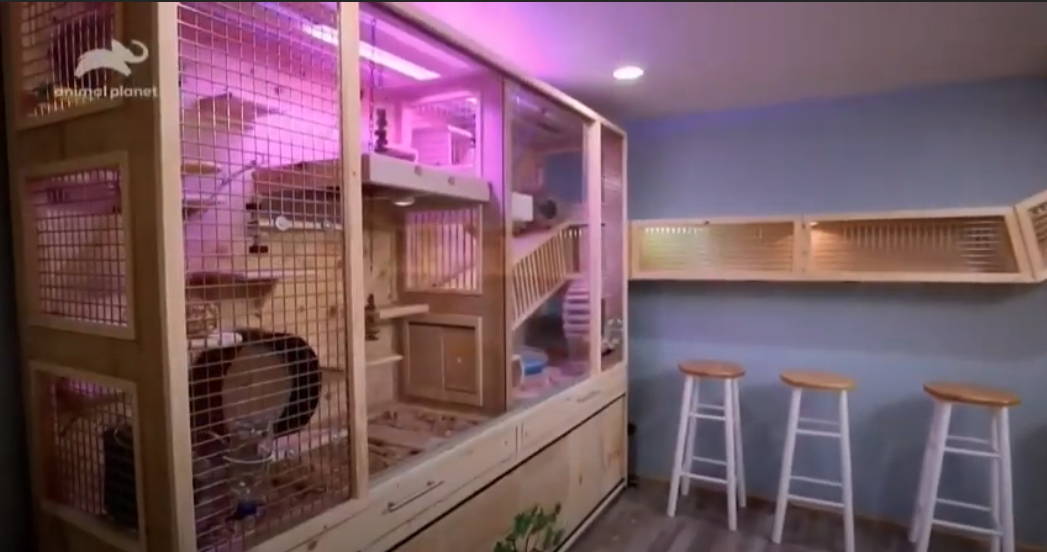 ---
---